Kandi Technologies Group Inc. (KNDI)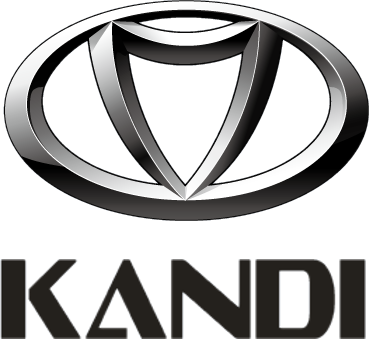 ---
70000
Electric Vehicles
sold between 2013 - 2018
90
Seconds
the time it takes to swap EV batteries using Kandi's Smart Battery Swap Technology
30000
Kandi EVs
to be supplied in 5 years in the Chinese rideshare market
---
The Path to Drawdown: Electric Vehicles and EV Batteries
A big part of achieving net-zero emissions is to electrify the transportation system. And a key to doing that is the widespread adoption of electric vehicles (EVs) and better and cheaper batteries for EVs.
Electric Vehicles
The first electric vehicle (EV) prototype was built in the 1820s, but the challenge of building a lightweight, durable battery with adequate range led to internal combustion engines dominating the automotive and transport landscape since the 1920s.
Today, that's changing. Owing to supportive policies and declining costs, there are millions of EVs on the road. The difference in their impact on the climate is remarkable. Compared to petroleum-based vehicles, CO2 emissions drop by 50% if an EV's power comes from the conventional power grid. If powered by solar energy, emissions are cut by 95%. Once households purchase EVs, the operating costs for those cars are often cheaper than gas-based cars, too.
What used to be a roadbump for EVs - the problem of how far the car can travel on a single charge - is now much less of a concern. The average range of an EV produced in 2020 is about 217.5 miles, up from 124 miles in 2015.
To be on track to remain under 1.5ºC of warming, 100% of passenger cars and vans (p. 138) need to be electric by 2050. This is a leap from 5% of cars and 0% of vans in 2020, respectively. Accomplishing this overhaul of the transportation landscape would require EV production and ownership to continue expanding over the next three decades:
11 million EV cars and vans were on the road in 2020
2 billion EV cars and vans (100% of total global sales) need to be on the road by 2050
This would require a CAGR of

18.94%

from 2018-2050
EV Batteries
A critical factor that's enabling the increase in EV mileage is the development in battery technology and growth in battery production capacity. The cost of batteries is falling fast as a result. The cost of lithium-ion batteries in particular -- the key technology for electrifying transport -- has declined sharply in recent years after having been developed for widespread use in consumer electronics.
But battery production needs to continue scaling massively to keep up with the electrification of the transport sector. According to the IEA:
Global manufacturing operations produced 170 GWh of batteries in 2020
~3,000 GWh battery production capacity is needed by 2030 to achieve long-term sustainability goals
That's CAGR of 33.25%
About
Kandi Technologies Group, Inc. (stock ticker: KNDI) is a Chinese manufacturer of electric vehicles (EVs), EV battery and off-road vehicle products. In 2019 Kandi began shipping its EVs to the United States, and it's also involved in supplying vehicles for ride-sharing programs in China.
KNDI's Role in Drawdown
Kandi is quickly expanding its EV offering in the Chinese and US markets. While the company doesn't report precise numbers of batteries and EVs sold annually, we do know that Kandi invented a quick swap system (p. 19) that allows drivers to swap batteries in 90 seconds,
Regarding its EV sales, Kandi reports that between 2013 and 2018, it cumulatively sold 70,000 EVs in China. Given that the global stock of EVs totaled to 6.4 million in 2018, Kandi held a global market share of 1.09% that year.
To maintain this market share as the world moves to an EV-dominated transport system in line with the IEA's projections, Kandi will need to produce over 3.8 million EVs a year by 2030, and almost 21.9 million EVs per year by 2050. This would take a year-on-year expansion in EV production and sales of around 21%.
KNDI: What We Like
We think Kandi has found a strategically optimal market segment: the entry-level EVs (p. 12). As Kandi's CEO explains (p. 5), because the per capita income in China is around $6,000, cheaper entry-level vehicles are the thickest layer of the Chinese auto market.
We're also impressed by its battery swap system that makes it easy for EV owners to switch used batteries. These types of services, along with fast and ubiquitous EV charging stations, make EV ownership more attractive for regular households.
Lastly, we share Kandi's excitement about its recent partnership with rideshare programs in China. In early 2020, Kandi became the primary vehicle vendor for a rideshare company and operator, with an agreement to supply 300,000 EVs (p. 3) within five years.
KNDI: What We Want to See Improve
Increase Focus on EVs and EV Batteries
---
While we applaud Kandi for the above-mentioned products and opportunities, about
40% of Kandi's revenue
(p. 23) still comes from the sale of go-karts, all-terrain vehicles (ATVs) and other recreational off-road vehicles that run on fossil fuels. Even though emissions from these specialized vehicles are small, it's puzzling that a company like Kandi, which has shifted its focus on EVs, still derives a large part of its revenue from internal combustion vehicles. We urge them to halt the production of these off-road vehicles and completely devote themselves to electrifying the transport sector.
Track Sustainability Metrics
---
Kandi has no information about their sustainability metrics or efforts. We want to see them publish an annual ESG report with a focus on direct and indirect GHG emissions, waste management, water use, and concrete plans to cut emissions by specific dates.
Diversify Customer Base and Suppliers
---
Kandi has two major customers that account for
38% and 78% of sales revenue
(p. 4) in 2020, respectively. Kandi reports that it's working on developing new business partners and clients to reduce its dependence on these customers. We think this is the right move, and urge them to accelerate this process.
Attend Our Next Webinar
Join our next Sustainable Investing 101 webinar, get our favorite DIY options, and walk through how we build our portfolios.
Register
Get Our Newsletter
Go a level deeper with us and investigate the potential impacts of climate change on investments like your retirement account.
Join Newsletter
Talk To A Human
Joining a new investment service can be intimidating. We're here for you. Click below to email us a question or book a quick call.
Ask a Question