Acuity Brands (AYI)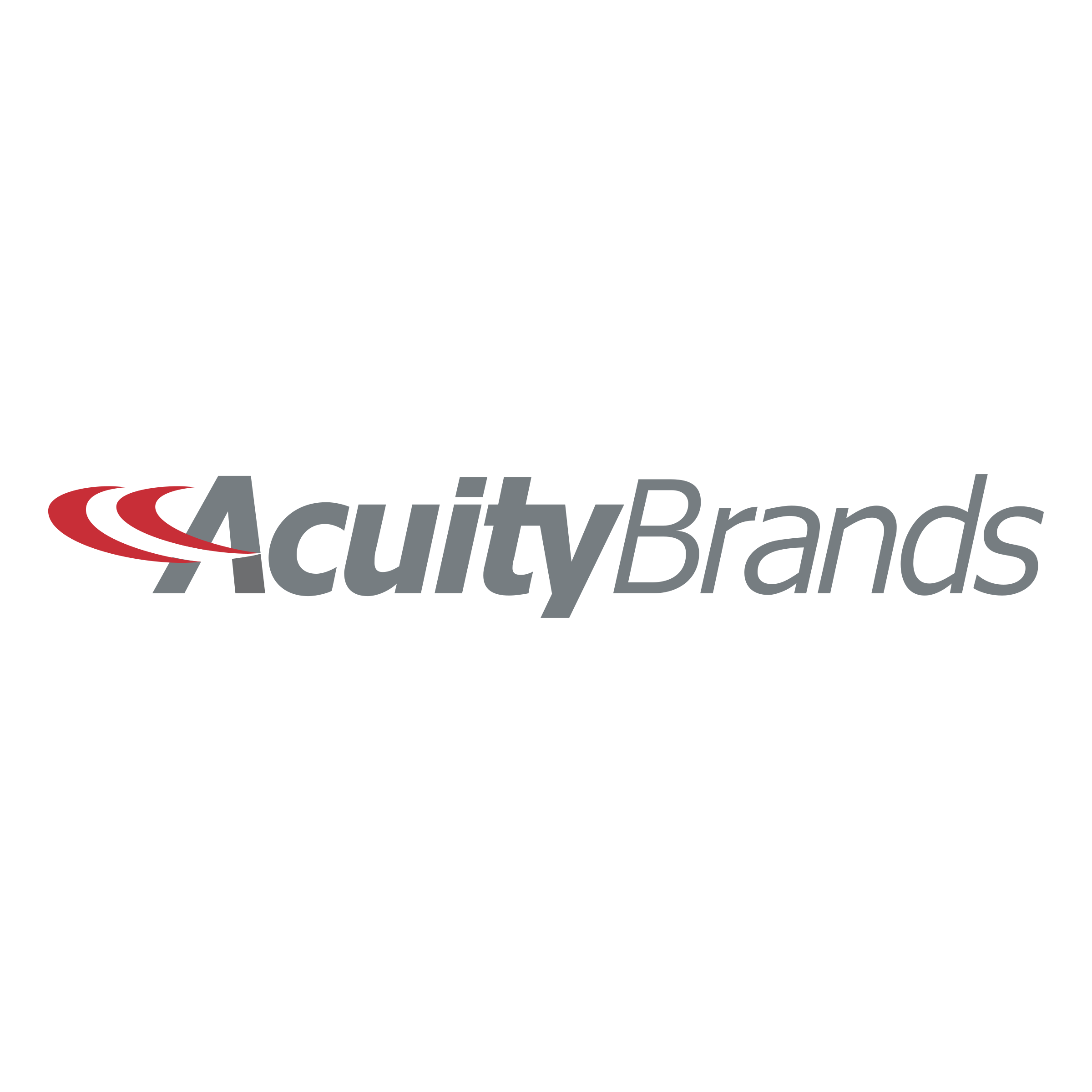 ---
100%
Carbon Neutral
Acuity has made their operations 100% carbon neutral
13.3
Billion Kilowatt-Hours
The amount of energy that Acuity customers can save
6535
Metric Tons
The amount of carbon emissions that Acuity reduced from inputs like steel, aluminum, cardboard, and diesel fuel since 2019
---
The Path to Drawdown: LEDs
Light-emitting diodes (LEDs) were invented in 1994 as high-brightness, highly efficient light bulbs. LED works like solar panels in reverse, converting electrons to photons instead of the other way around. For the same amount of light, they use 90% less energy than incandescent bulbs, and half as much as compact fluorescents. While other lighting technologies convert energy into heat (and most of it wasted), LED turns 80% of their energy use into creating light.
There are many environmental advantages of LED. Its efficiency in converting energy into light, rather than heat, helps reduce electricity consumption and air-conditioning loads. For people without access to ample energy, LED can be powered with small solar cells and can replace expensive kerosene lamps and their noxious fumes and emissions. Where LED is used in streetlights, they can save up to 70% of energy and significantly reduce maintenance costs.
Project Drawdown projects that if LED lighting becomes ubiquitous in the residential and commercial lighting market, it can help avoid between 10.2 - 10.8 gigatons of CO2 emissions in residences, and between 5.9 - 6.7 gigatons in commercial buildings. But to achieve this, the global market share of LEDs needs to scale rapidly:
In 2018, LED lights comprised 3% of the total commercial lighting market and 2% of the residential lighting market
By 2050, LEDs should account for 95% and 90% of the residential and commercial markets, respectively
That's 12.82% CAGR for residential LED, and 11.21% CAGR for commercial LED lighting between 2018 and 2050.
About
Acuity Brands, Inc. (stock ticker: AYI) is a lighting and building management firm headquartered in Atlanta, GA. They manufacture products in 18 facilities throughout North America and in Europe and Asia. In terms of market share, they're the largest lighting manufacturer in North America. Acuity has recently transitioned to manufacturing LED lighting, smart lighting and the internet of things.
AYI's Role in Drawdown
Acuity manufactures (p. 1) lighting and building technology solutions for electrical distributors, retail home improvement centers, electric utilities, national accounts, system integrators, digital retailers, lighting showrooms, and energy service companies.
They offer a wide portfolio of indoor and outdoor lighting solutions, including products that use LED, fluorescent, incandescent, high intensity discharge, halogen, and metal halide light sources.
Until the COVID pandemic hit in 2020, Acuity's total revenue from selling these products was on a steady rise, growing by 2.46% annually between 2016 and 2019.
AYI: What We Like
Acuity is credibly committed to sustainability and reducing their carbon footprint:
They've already

made

their operations 100% carbon neutral
They reduced their use of production and shipping materials like steel, aluminum, cardboard, and diesel, which led to a reduction in carbon emissions by

6,535 metric tons

(p. 13). This represents a 9.55% reduction between 2019-2020, or the equivalent of

787 homes' energy use

for one year
They pledge to reduce 100 metric tons of CO2 by 2030.
AYI: What We Want to See Improve
Track Scope 3 Emissions
---
We applaud Acuity for starting to track their scope 1 and 2 emissions in 2020. We urge Acuity to go a step further and track their scope 3 emissions so that investors can evaluate the carbon footprint throughout their supply chain. This can then be the basis for pushing suppliers to reduce their own emissions within a short and concrete timeframe.
Completely Switch to LEDs
---
While Acuity's lighting products are primarily based on LEDs, they also offer (p. 2) fluorescent and incandescent lighting. These latter types of lighting are far more energy-intensive and generate more heat than LEDs, ultimately leading to greater energy waste and carbon emissions. We urge Acuity to shift completely to LED products so that they can be a leader in the world's transition to energy efficient lighting.
Bounce Back from COVID-Induced Drop in Revenues and Energy Conservation
---
Acuity's total revenue dropped 9.4%, from $3,673 million in 2019 to $3,326 in 2020 (p. 25-6), and they failed to meet their energy conservation target of 15% (p. 14) for the year 2020. We are eager for Acuity's sales and sustainability efforts to normalize and regain steam as soon as possible.
Attend Our Next Webinar
Join our next Sustainable Investing 101 webinar, get our favorite DIY options, and walk through how we build our portfolios.
Register
Get Our Newsletter
Go a level deeper with us and investigate the potential impacts of climate change on investments like your retirement account.
Join Newsletter
Talk To A Human
Joining a new investment service can be intimidating. We're here for you. Click below to email us a question or book a quick call.
Ask a Question