Maxeon Solar Technologies, Ltd. (MAXN)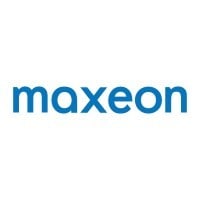 ---
2145
Megawatts
of 2020 sales volume
1200
Partners
Maxeon works with an installer network of ~1,200 partners worldwide
---
The Path to Drawdown: Solar PVs
Addressing climate change and staying below 1.5ºC of global warming demands a wholesale shift away from fossil fuels and toward using 100% emissions-free sources.
The most powerful source of this clean energy is the sun. Photovoltaic or PV solar panels (the kind you see on rooftops) have proven to be the predominant way of capturing the sun's energy and turning it into electricity. This industry has been growing quickly: as of 2020, solar panels are the cheapest source of electricity in most places on earth.
Solar produces ~2% of global electricity today. According to Project Drawdown, to be on a path to stay under 1.5ºC of warming, utility scale solar will need to be generating a combined ~26% of global electricity by 2050.
To get there, the PV solar industry needs to keep massively scaling over the few next decades:
720 TWh of solar electricity was generated in 2019
28,200 TWh is needed by 2050
That's a CAGR of 12.56% from 2019 - 2050

Analysis from the IEA also predicts that, to reach a 100% clean electricity grid by 2050, annual solar panel manufacturing capacity will need to scale from 737 GW in 2020 to 4,956 GW in 2030 (p.198).
About
Maxeon Solar Technologies, Ltd. (stock ticker: MAXN) makes solar panels and related solar system components worldwide. They provide interdigitated back contact and shingled solar cells and panels under the SunPower brand. They offer their products to dealers, project developers, system integrators, distributors, resellers, and residential and small-scale commercial customers. The company is headquartered in Singapore.
MAXN's Role in Drawdown
Maxeon sells solar panels and other related components. They're directly helping expand solar generation capacity worldwide. That's a key Drawdown solution to get to a zero-emission energy system.
MAXN: What We Like
We'd like to give a shout out to Maxeon for several things. First, rare among companies, is that Maxeon has Supplier Sustainability Guidelines in which they require their suppliers to actively work to reduce the consumption of natural resources, including material sourcing like polysilicon.
Second, Maxeon has adopted a data-backed approach (p. 24) consistent with previous Life Cycle Assessments and annual reporting across their sites for a deeper understanding of their own carbon footprint throughout the different stages of their product value chain.
Maxeon is also implementing many energy efficiency solutions (p. 24-28) in their facilities across the world as a first step toward cutting emissions. These strategies include switching to LED lighting, installing building automation technologies, installing rooftop solar panels and procuring green energy across their manufacturing sites. Their use of solar PV panels has helped them avoid ~10.15 million tons of CO2e in 2020 (p. 29).
Lastly, Maxeon integrates a circular economy approach (p. 37-38) into both their solar panel manufacturing and their production facilities. They support their customers in recycling solar panels by working with local recycling experts in the countries in which Maxeon operates. They also design their buildings to be sustainable, with their design, construction and operation having the least environmental impact and the most efficient use of resources.
MAXN: What We Want to See Improve
Set Clear Targets
---
We love that Maxeon's sustainability report adheres to established guidelines of sustainability disclosures, and that they're taking active steps to cut emissions and improve energy efficiency. They also promise (p. 29) to align their emission reduction targets with science-based benchmarks in the future. We think that's exactly the right move and are eager to see those well-defined targets.
Seek Out Clean Banks
---
Maxeon has entered into credit agreements with Standard Chartered Bank and HSBC Bank since 2018. These banks are among the financial institutions that fund fossil fuel companies the most. We urge Maxeon to switch to banks that, as a matter of principle, do not perpetuate high-emitting industries.
Attend Our Next Webinar
Join our next Sustainable Investing 101 webinar, get our favorite DIY options, and walk through how we build our portfolios.
Register
Get Our Newsletter
Go a level deeper with us and investigate the potential impacts of climate change on investments like your retirement account.
Join Newsletter
Talk To A Human
Joining a new investment service can be intimidating. We're here for you. Click below to email us a question or book a quick call.
Ask a Question