Atlas Technical Consultants, Inc. (ATCX)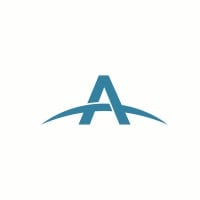 ---
100
Locations Nationwide
Atlas provides professional testing, inspection, environmental and consulting services in 100+ locations nationwide
34
Of Revenue
in 2021 Q2 was generated from Atlas' environmental solutions services
20%
CAGR Increase
in total revenue, 2016 - 2021
---
The Path to Drawdown: Water Distribution
Water utilities are among the largest consumers of electricity globally, corresponding to about 1% of total electricity use. Up to 80% of that energy is used for pumping water alone. But ~35% of that water is wasted in the distribution network through pipe leakage, meter error, and unauthorized consumption. This dramatically reduces the supply of water over time and produces unnecessary emissions.
Two major water efficiency solutions already exist that can minimize this leakage: pressure management and active leak detection. Pressure management involves installing pressure valves at water inlets and outlets to better monitor the flow of water and pressures, and leads to reductions in pipe bursts and leaks from broken pipes. While addressing leaks takes financial investment, it's the cheapest way to source new supply. These strategies also serve growing urban populations and reduce GHG emissions.
Project Drawdown estimates that, if 38-47% of the global water distribution network can adopt pressure management and leak detection solutions, they can reduce CO2e emissions by 0.66 - 0.94 gigatons between 2020 and 2050. That's an emissions cut equivalent to taking close to 204.5 million passenger vehicles off the road for one year.
About
Atlas Technical Consultants, Inc. (stock ticker: ATCX) provides professional testing, inspection, engineering, environmental, and program management and consulting services in the United States. Leak detection and repair program management, water resource management, water and wastewater engineering are among the many technical services they provide. Atlas is headquartered in Austin, Texas.
ATCX's Role in Drawdown
The company provides a range of technical services, helping its clients test, inspect, plan, design, certify, and manage various projects across various end markets. It offers testing, inspection, and certification services, such as construction materials testing; non-destructive testing and evaluations, materials testing and inspection, laboratory, and geophysics; construction quality assurance; owner verification and inspection; forensic and structural investigations; and materials laboratory services.
Included in the range of technical services they offer are water leak detection, underground storage tank management, leak repair program management, water resource management, etc. These services help their clients distribute and manage water more efficiently.
ATCX: What We Like
We'll update this section soon.
ATCX: What We Want to See Improve
The Other Water Distribution Efficiency Companies in the Climate Index
Attend Our Next Webinar
Join our next Sustainable Investing 101 webinar, get our favorite DIY options, and walk through how we build our portfolios.
Register
Get Our Newsletter
Go a level deeper with us and investigate the potential impacts of climate change on investments like your retirement account.
Join Newsletter
Talk To A Human
Joining a new investment service can be intimidating. We're here for you. Click below to email us a question or book a quick call.
Ask a Question