Infrastructure and Energy Alternatives, Inc. (IEA)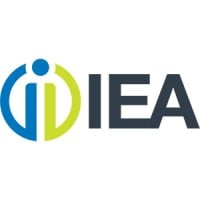 ---
21.4
Gigawatts
IEA built 21.4 GW of renewable energy projects, helping avoid 29.1 million metric tons of CO2
11000
Wind Turbines
built since IEA's founding
67692
Tons
IEA used 67,692 tons of recycled steel in 2020
---
The Path to Drawdown: Wind Manufacturing
Solving climate change and remaining below 1.5ºC of global temperature increase requires the globe to switch from fossil fuels to using 100% emissions free sources.
Onshore and offshore wind farms accounted for 4.36% and 0.27% of global electricity generation in 2018, respectively.
Global wind capacity has risen steadily by around 20% per year for the past decade. Thanks to this expansion, the cost of electricity generated from wind continues to fall, even in areas with low wind speeds.
According to Project Drawdown, to be on a path to remain under 1.5C° of warming, onshore wind turbines will need to be generating 26.85% and offshore wind generating 3.2% of global electricity by 2050.
To get there, the onshore wind industry will need to continue to scale over the next few decades
The IEA projects (p. 198) that, to reach a 100% clean electricity grid by 2050, annual wind capacity will have to increase from 737 GW in 2020 to 3101 GW in 2030, and finally to 8265 GW in 2050.
About
Infrastructure and Energy Alternatives (stock ticker: IEA) is a holding company that constructs various types of infrastructure, with specialized energy and heavy civil expertise throughout the United States. They provide complete engineering, procurement and construction services for the renewable energy, traditional power and civil infrastructure industries. They are headquartered in Indianapolis, Indiana.
IEA's Role in Drawdown
IEA's Renewables segment specializes in a range of services that include full engineering, procurement and construction for the wind and solar industries.
IEA has so far built more than 240 wind and solar projects, more than 11,000 wind turbines, and 21.4 GW of renewable energy capacity. There were 1,474 GW (p. 198) of solar and wind capacity in the world in 2020, which means that IEA had built 1.45% of the total global renewable energy capacity.
The International Energy Agency estimates that renewable energy capacity needs to scale to 22,723 GW by 2050 (p. 198). For IEA to maintain its global market share, it needs to increase the capacity it builds to ~330 GW by that year..
IEA: What We Like
IEA is expanding their renewable energy projects as demand for solar and wind energy rises.
In 2020, the revenue going to their Renewables segment was

$1.14 billion

(p. 38), a 37% increase from 2019. IEA constructed 28 projects of more than $5 million in revenue, compared to 23 projects in 2019
They've recently formed a new Renewable Energy Services Group. The focus of this group will be on providing technical maintenance and repair after construction, extending IEA's relationship with wind project owners, developers and OEMs
IEA: What We Want to See Improve
Report GHG Emissions
---
IEA is in the
process
(p. 54) of establishing methodologies and disclosures of their emissions metrics. We commend these steps and encourage them to follow industry best practices in reporting both direct and indirect emissions as thoroughly as possible.
Set Clear Emissions Reduction Targets
---
Once IEA begins disclosing emissions metrics, we want to see an aggressive approach to reducing those emissions. These should be in the context of clear, quantitative emissions targets within a specified timeframe. These targets should also be science-based, in line with the global goal of staying below 1.5°C of global warming by the end of the century.
Electrify the Fleet
---
IEA maintains a
large fleet of vehicles
(p. 69) for their operations and it relies on fossil fuels. One effective way to reduce the company's emissions would be to transition to electric-powered vehicles or green hydrogen for their fleet.
Attend Our Next Webinar
Join our next Sustainable Investing 101 webinar, get our favorite DIY options, and walk through how we build our portfolios.
Register
Get Our Newsletter
Go a level deeper with us and investigate the potential impacts of climate change on investments like your retirement account.
Join Newsletter
Talk To A Human
Joining a new investment service can be intimidating. We're here for you. Click below to email us a question or book a quick call.
Ask a Question